Wynsol Inc is one of the innovative Business Organizations engaged in Supply & Services of wide range of Green & Efficient power equipment. Apart from this, we also offer after-sales services both on-site and off-shore as per clients specific requirements.
Our product range caters to all organizations starting from MSME to Large Business setup, Builders, Contractors, State Power utilities, Telecom Companies, PSUs & other organizations. Our Product range includes Compact Substation, Distribution Transformers, Servo Controlled Voltage Stabilizers, Online UPS, EV Charging Station, Smart Meter installation & calibration, etc.

BVQI/BIS/ISO Standards & Approvals are testimonies of the high-quality products & services we offer. We have presence in all parts of India to serve the entire Geographical zone of the country. We also have partners in other Asian Countries, Africa & Middle east to serve our overseas clients.
Vision
Wynsol has the vision to be a leading global player and a national leader in the field of Green & innovative Power Products and other allied products as per advancement in technology & market demand, setting quality benchmarks for all its products and services and achieving full satisfaction from all its customers.
Our Team
Various stakeholders have aided the growth of our business, but our team has always been a critical contribution to our incredible success. Our company has achieved a spectacular market position as a result of its incredible hard work and experience. Furthermore, our team examines the following workplace attributes:
We ensure that all customer requirements are fully understood and addressed to the best of their abilities.
We examine all manufactured items to ensure they meet the highest quality standards before they are fully prepared for distribution to clients.
We make certain that all the orders are safely packed and delivered to clients as quickly as possible.
We show the highest respect and courtesy with each and every customer.
Satisfaction of Customers
We believe that success of a manufacturing company is judged by the amount of customers it can satisfy. Our company, on the other hand, is completely concerned with customer satisfaction and can go to great measures to achieve it. We are working really hard to better understand customer preferences and provide the finest solutions available. Customers have continually praised our whole product line, which includes Electric Vehicle Charging Stations, Compact Substation, Industrial IGBT Rectifier Online UPS, Distribution Transformer and plenty of others. We ensure that all products meet the highest quality criteria before they are supplied to the customers. We also make certain that all our goods are affordably priced so that customers may come back to us with additional requests.
"We are accepting bulk order quantity."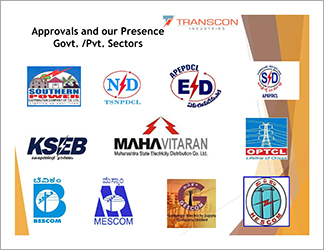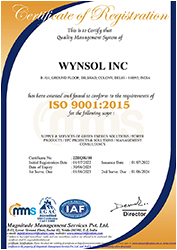 Read More